Dr. Roger Brighton
M.B., B.S., F.R.A.C.S.(Orth.)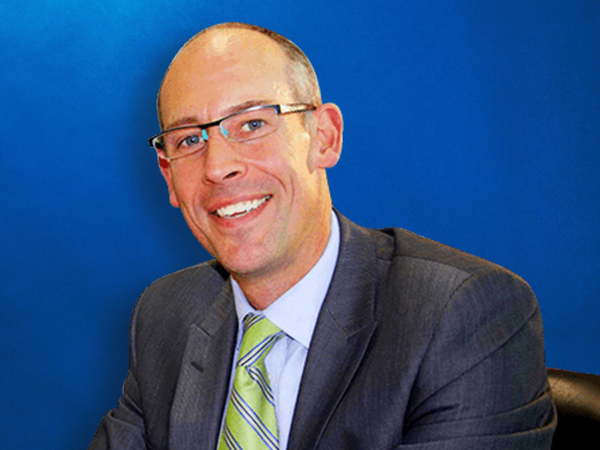 I completed my medical degree at the University of NSW in 1986. After finishing the orthopaedic training scheme in Sydney in 1995, I continued my training overseas first at the Orthopaedic and Arthritic Hospital in Toronto, Canada and then at the Royal National Orthopaedic Hospital, London, England, where I held the Commonwealth Fellowship.
I've been practising in Western Sydney for over 20 years now and have done thousands of Hip and Knee Replacements and Arthroscopic Procedures with excellent results and extremely low complication rates. I've assembled a great team around me of Medical, Nursing, Paramedical and Administrative Staff to help you through your surgery. Precision equipment, minimally invasive techniques, targeted pain relief and expert Rehabilitation are all part of a rapid Recovery Program.
For Hips, I use high quality implants, cementless and cemented, minimally invasive surgery and am one of only a few who offer Hip Resurfacing in selected patients.
In Knees, I am getting excellent results with the highly acclaimed Medially Stabilised implant (Published) and uncemented Unicompartmental Knee Replacement (UKR) for suitable patients.
Research and Self-Audit are important aspects of my practice and continuing professional development and I present at National and International meetings. I have been involved in under-graduate teaching and training of Orthopaedic Registrars.
I am also a keen Sportsman, currently holding National Championships in Rowing at Masters Level, as well as playing regular tennis, sailing and cycling. I love spending as much time as possible with my wife of 30 years and our four (now adult) children, their partners and our two dogs, Siegfried and Roy!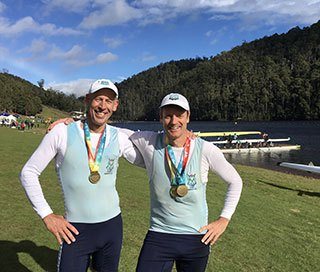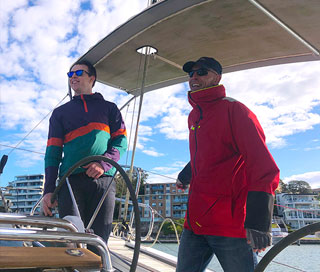 The Website
I Sub-specialise in Hip and Knee Replacement, Knee Arthroscopy and Knee Ligament reconstruction. This website is designed to provide you information about the operations I most commonly perform.
Specialising in hip and knee surgery allows me to keep up with the latest developments and technology throughout the world.
My website features web movies on Knee Arthroscopy, Unicondylar Knee Replacement, ACL reconstruction, Revision Hip and Knee Joint Replacements, Hip & Knee joint anatomy and some common conditions affecting the hip and knee joints.
The aim is to educate you on your condition and any recommended surgery. It allows you to make a more informed decision on your proposed surgery. I hope you find the information helpful in understanding your condition and recommended treatment.
Please note that your decision to have surgery should not be based exclusively on the information you read here, but be fully discussed with your surgeon or family doctor before proceeding.
Professional Memberships:
Australian Orthopaedic Association
Australian Society of Orthopaedic Surgeons
Australian Medical Association
Arthroplasty Society of Australia
Hospital Appointments:
Lakeview Private, Norwest
Westmead Private, Westmead
St Vincent's Private Hospital
My particular interests are:
Joint Replacement Surgery of the Hip and Knee including minimally invasive techniques
Arthroscopic Knee Surgery including OATS Procedures (Osteochondral Autograft Transfer System)
All conditions of the adult hip
Revision Joint Replacement
Hip Resurfacing - which offers a more bone conserving option in the younger more active patient
Publications
A Single Surgeon Series Comparing the Outcomes of a Cruciate Retaining and Medially Stabilised Total Knee Arthroplasty Using Kinematic Alignment Principles. SR French, S Munir, RW Brighton, Journal of Arthrolasty, Vol 35, No. 2, p422, Feb 2020.
Results of Unicompartmental Knee Arthroplasty With Cemented, Fixed-Bearing Prosthesis Using Minimally Invasive Surgery. Biswal, S and Brighton, RW, Journal of Arthroplasty, Vol. 25 No. 5 2010, pp 721-727.
Presentations
Knee Arthroplasty with Medially Stabilised Implant improves Patient Reported Outcome Measures compared to Cruciate Retaining Implant, Australian Arthroplasty Society, May 2019.
A Single Surgeon Series Comparing Patient Reported Outcome Measures of a Medially Stabilised and Posteriorly Stabilised Implant, Australian Arthroplasty Society, June 2020.
Mid-term results of Uncemented Stem with Metal-on-Metal Bearing, 5-7 Year Results, AOA NSW Meeting, Sept. 2017.
Does Knee Stability Influence PROMs after Total Knee Replacement?, Australian Arthroplasty Association, Hobart, May 2018.
Medially Stabilised vs. Cruciate Retaining Knee – is there a difference in PROMs?, AOA Annual Scientific Meeting, Perth, August 2018.